Amy Lee of Evanescence says she's a free agent now...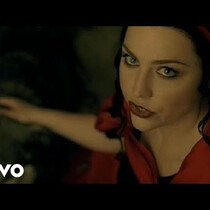 Posted March 20th, 2014 @ 3:15pm
Evanescence singer Amy Lee says she's a free agent.
Lee tweeted, "I am a free and independent artist. I have wanted this for so long and I am so happy... [I am] free from my record deal. I'm free to do anything, [Evanescence] included."
This new-found freedom probably has something to do with her lawsuit filed in January against her former label, Wind-Up Records, in which she asked for at least $1.5-million in unpaid royalties. Back in November, Wind-Up sold most of its back catalog to the Bicycle Music Company and Concord Music Group, including the entire catalogs of Evanesence, Creed, Seether and others.