LISTEN: Is it too soon for Christmas songs? Not if it's from Bad Religion!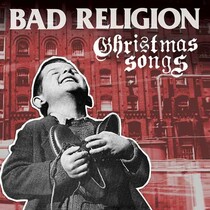 Posted October 23rd, 2013 @ 1:32pm
picture courtesy of Bad Religion and Epitaph Records
Bad Religion have recorded a Christmas album. 20% of the proceeds from the album benefit songs to SNAP, Survivors Network of those Abused by Priests. It's out 10/29.
Here's the first song released "O Come, O Come Emmanuel"