WATCH: Robot solves Rubik's Cube in 3 seconds. Wow!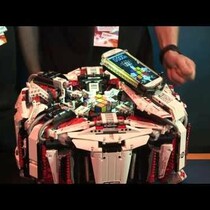 Posted March 20th, 2014 @ 11:52am
Two British inventors have used their spare time to create a robot that can solve a Rubik's cube in only three seconds. David Gilday and Mike Dobson worked in the "Cubestormer 3" robot for 18 months. It now holds the Guinness world record for solving the puzzle cube.