WATCH: Who says a colonoscopy can't be funny?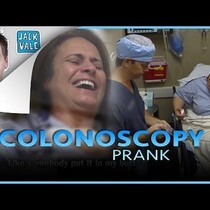 Posted March 4th, 2014 @ 2:17pm
Jack Vale is a funny guy…but this time, he pulled a prank in an effort to raise awareness about regular colon cancer screens. Would YOU believe it if a doctor said they removed an iPhone from your colon? Right, she said the same thing before this little stunt.